Askar
Regular price
Rs. 10,999.00
Regular price
Sale price
Rs. 10,999.00
Unit price
per
Sale
Sold out
Quick Overview
32mm aperture
Doublet lens design
Integrated helical focuser
All-metal design
Finder base bracket
X-Y axis fine adjustment
1.25''adapter / M42 thread adapter
Product Details
DSO imaging cannot live without long exposure, and long exposure cannot live without guiding. To reach more accurate guiding, Askar launched a new 32mm F4 Guide Scope. It is optimized in the structure, providing users with better imaging quality on the base of good guiding ability.
Askar's 32mm F4 Guide Scope is light, compact, and stable. With an aperture of 32mm, a focal length of 128mm, and the travel length of 20mm, it weighs only 303g. The design of the doublet objective lens and precise X&Y-axis fine adjustment gives it high accuracy and high stability, offering the users more functions and effects.
To fully consider the user's feelings, the helical focusing design is adopted for smooth use. 32mm F4 Guide Scope comes with a 1.25" adapter and an M42 threaded adapter, basically satisfying astrophotography requirements of connecting their imaging train.
The outlook design is based on high technology, high standard, and high quality. The accessories are delicate, and the coating is uniform in texture. There are black and silver versions to choose from for the guide scope. The black one carries on our range of products with a calm tone; the silver one's metallic covering looks more technical and the advanced manufacturing process gives it a textured feel, providing consumers with more options.
Specifications:
Aperture: 32mm
Focal length: 128mm
Focal ratio: f/4
Objective type: doublet
Overall length: 137mm
OTA Weight: 0.3kg
Rear-end adapter type: M4x0.75 adapter, 1.25"adapter
Package information: a body, a manual
Share
View full details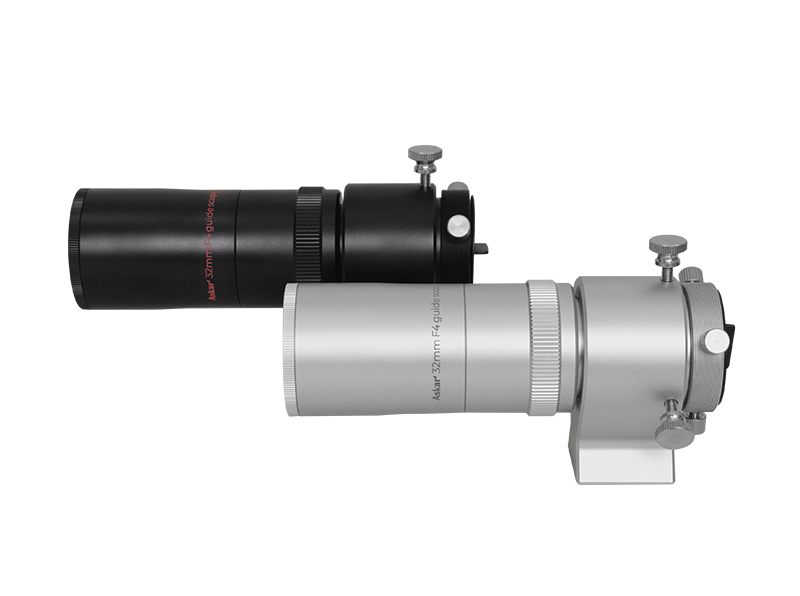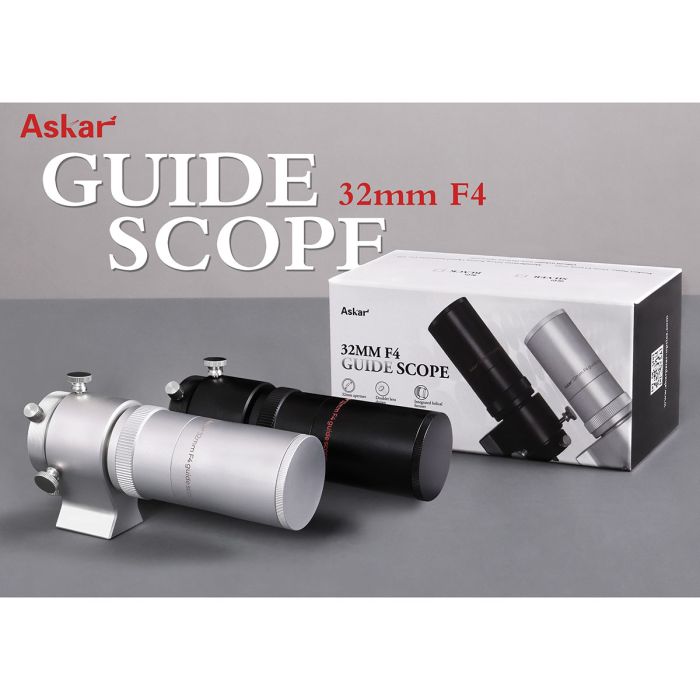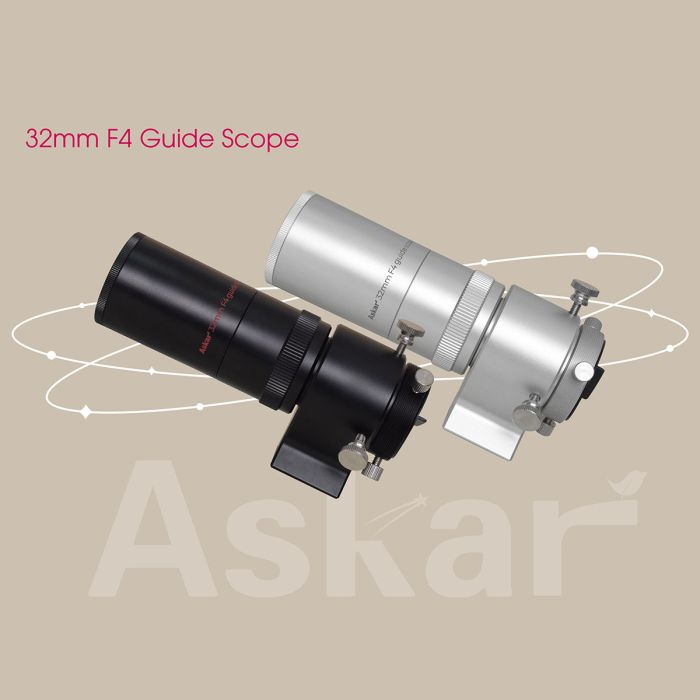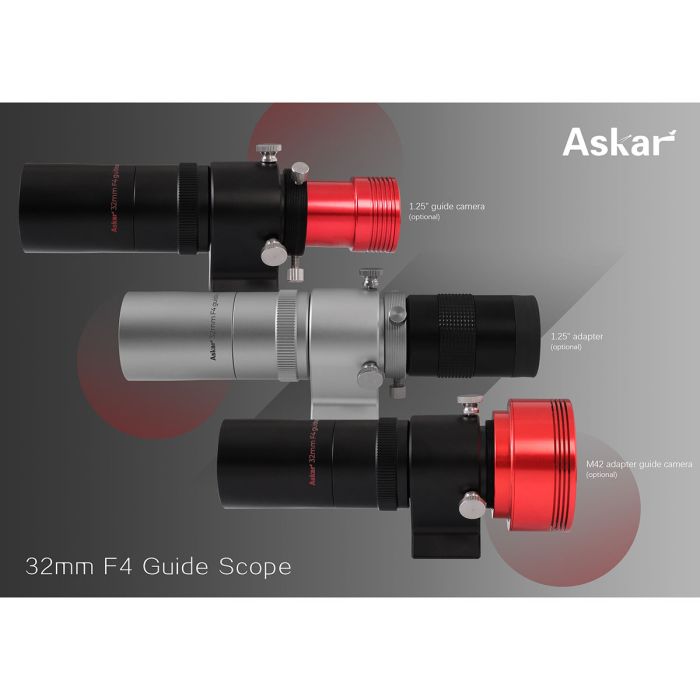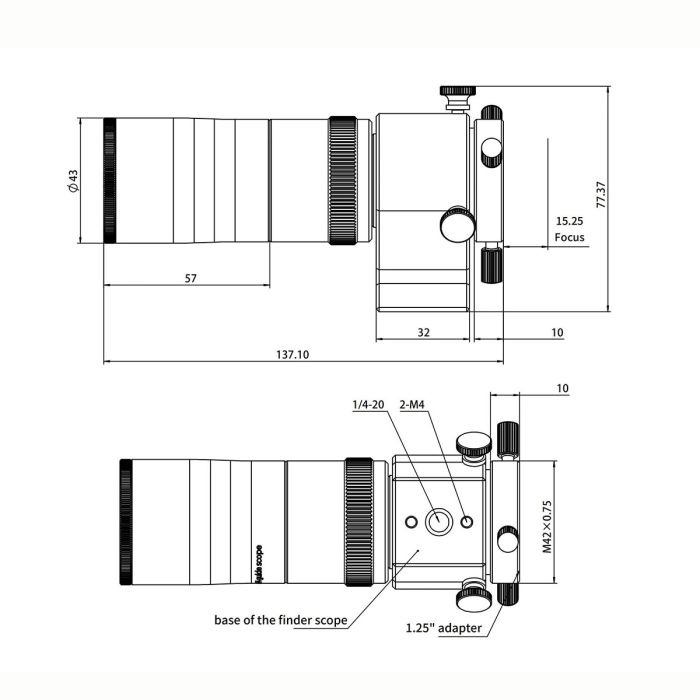 what we get asked most often
Are the prices all-inclusive?

Yes. The price you see is the price you'll pay. All taxes are included. Free shipping on all orders.
What's the stock status of the products on your site?

We list only in-stock items on our website that can be shipped right away. Sold out products are out of stock, so you can't place an order.

Selected products are available for Preorder, with a guaranteed delivery within 30 days or your money back.
How fast do you ship?

We process and ship all orders within two business days. Shipping time is determined by the speed of the shipping partner.
Is there a guarantee on your products? 

Yes. On top of the manufacturer's warranty, we also offer a Replacement Guarantee on all online orders. In the event that the product is defective or damaged during shipping, you will receive a replacement.
Can I cancel my order?

We'll refund you 100% if you cancel before dispatch. Cancellations after dispatch are complicated. Take a look at the our Policy here
What's your return policy?

We have strict return/refund policies as a company that deals with fragile products. Casual returns are not permitted. Items that are not damaged in transit or defective cannot be returned.So please take a moment to review our Refund Policy.
Could I order something that's out of stock or not listed?

If you are interested in ordering an out-of-stock item, click the "notify me" button. You will be notified when the item is back in stock.

To source a specific product for you, our team needs more information. Specific orders will be subject to case-by-case terms and conditions.