EDISLA
Regular price
Rs. 12,999.00
Regular price
Sale price
Rs. 12,999.00
Unit price
per
Sale
Sold out
Astra 100 REFLECTOR TELESCOPE
Aperture: 100mm; Focal Length: 400mm F Ratio: f/4; Lim, Mang: 12.7. Base: Dobs.
IN THE BOX
Optical tube assembly (preinstalled on base)
Dobosonian Base
10 mm Multicoated Metal Plossl eyepiece (1.25" )
20 mm Multicoated Metal Plossl eyepiece (1.25" )
3x Multicoated Apochromatic Super Barlow (1.25")
Red Dot Finder
Accessories Bag
🔭 Experience the Universe with Astra Telescopes by Edisla 🔭
Discover the World of Stars with Unmatched Quality and Simplicity!
🌟 Introducing the Astra 100 🌟
Looking to embark on a celestial journey? Look no further! Edisla presents the Astra Celestial Explorer Telescope, a pinnacle of stargazing technology that promises an out-of-this-world experience.
🚀 Key Features that Set Astra Apart: 🚀
🌈 Chromatic Aberration Solved: Say goodbye to color distortion! Our Astra telescopes feature high-quality optics and coatings from renowned suppliers, as well as top-notch all-metal and glass, fully multi-coated Plossl eyepieces and an achromatic super Barlow. You'll enjoy virtually zero chromatic aberration, even with a wide field of view.
🎯 Precision Focuser: Experience precision like never before with our brand-new designed focuser. It's incredibly smooth and solid to operate, setting us apart from the competition
🔴 User-Friendly Red Dot Finder: Our telescopes come equipped with a user-friendly red dot finder for a "point and shoot" stargazing experience. Additionally, we've designed our telescopes to support other red dot finders from various brands.
♻️ Environmentally Conscious Packaging: We care about our planet. Our packaging is thoughtfully designed to minimize waste. The accessories are neatly packed in a bag, and the carton can be repurposed for storage and transport, reducing waste and promoting reuse.
💪 Built to Last: Our telescopes are built tough, coated with our signature pearl finish, and painted in an eye-catching crimson red. All bearings and movable parts are sourced from reputable suppliers, ensuring long-lasting durability.
🤝 Unbeatable Support: We stand by our product's workmanship with a one-year warranty, and our customer support is second to none. Need help or guidance? Schedule a live video assistance session with our experienced agents. Plus, we ensure spare parts are readily available, thanks to our manufacturing expertise.
🌠 Experience the Edisla Difference: 🌠
We're a team of astronomy enthusiasts, just like you. Our mission is to provide you with a portable, easy-to-use telescope that boasts world-class optics, rock-solid construction, incredible accessories, and eco-friendly storage solutions. All of this comes backed by our unwavering commitment to customer satisfaction and after-sales support.
Don't miss your chance to join the ranks of satisfied stargazers who have chosen Astra telescopes from Edisla. See the universe like never before with a telescope that's designed for you, the astronomy enthusiast!
🌌 Unveil the Mysteries of the Cosmos with Astra by Edisla! 🌌
Specifications:
| | |
| --- | --- |
| Objective/Aperture | 100 mm / 3.9" (Parabolic) |
| Focal Length | 400 mm |
| Limiting Magnitude | 12.7 |
| Focal Ratio | f/4 |
| Eyepiece Format | 1/25" |
| Finderscope | Red Dot Finder |
| Mount Type | Tabletop altitude-azimuth /Dobsonian |
| Tube Mount | Dovetail |
| Mount Adjustments | Altitude-azimuth |
| Materials | Aluminum, Steel, Glass, Wood |
Share
View full details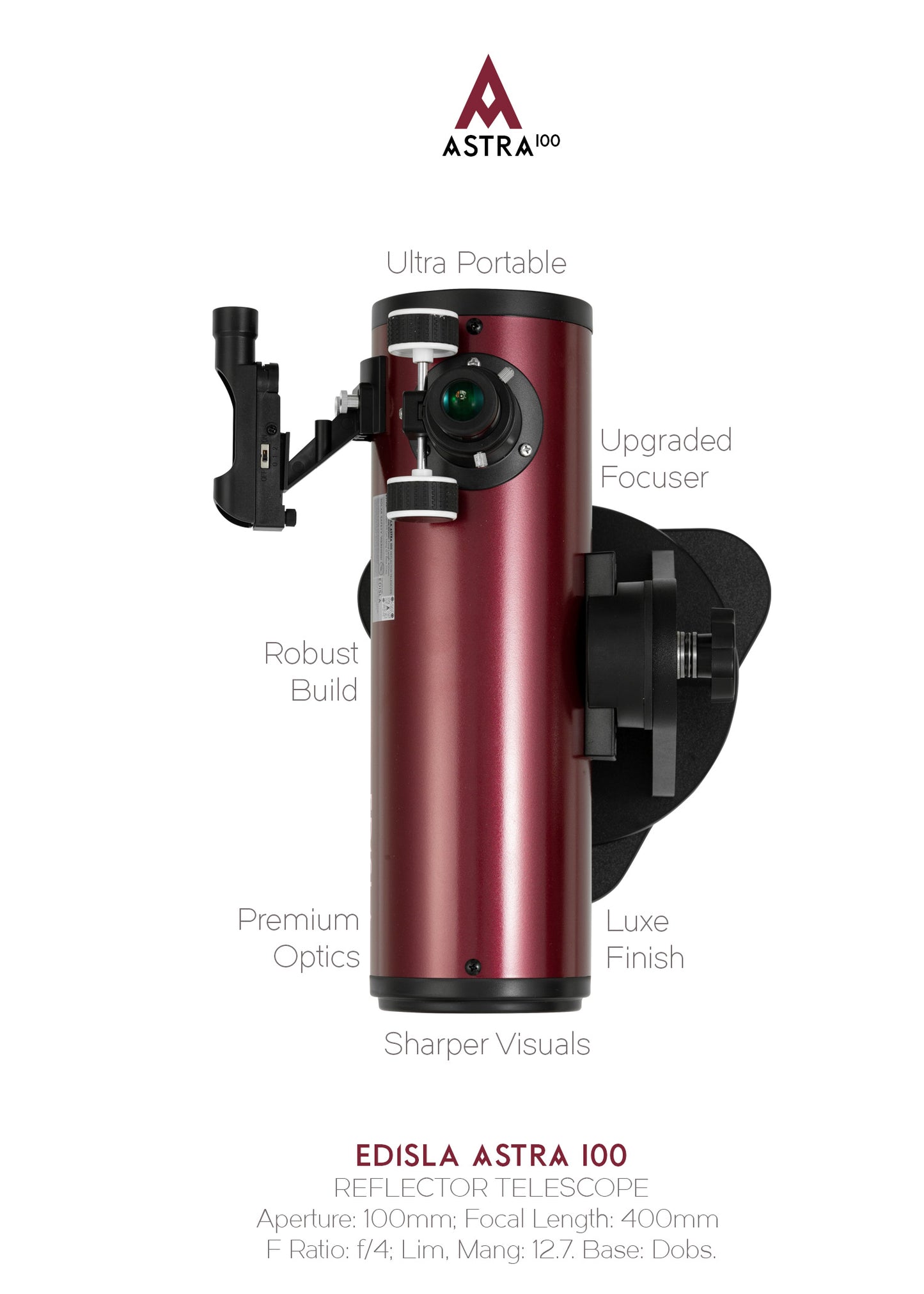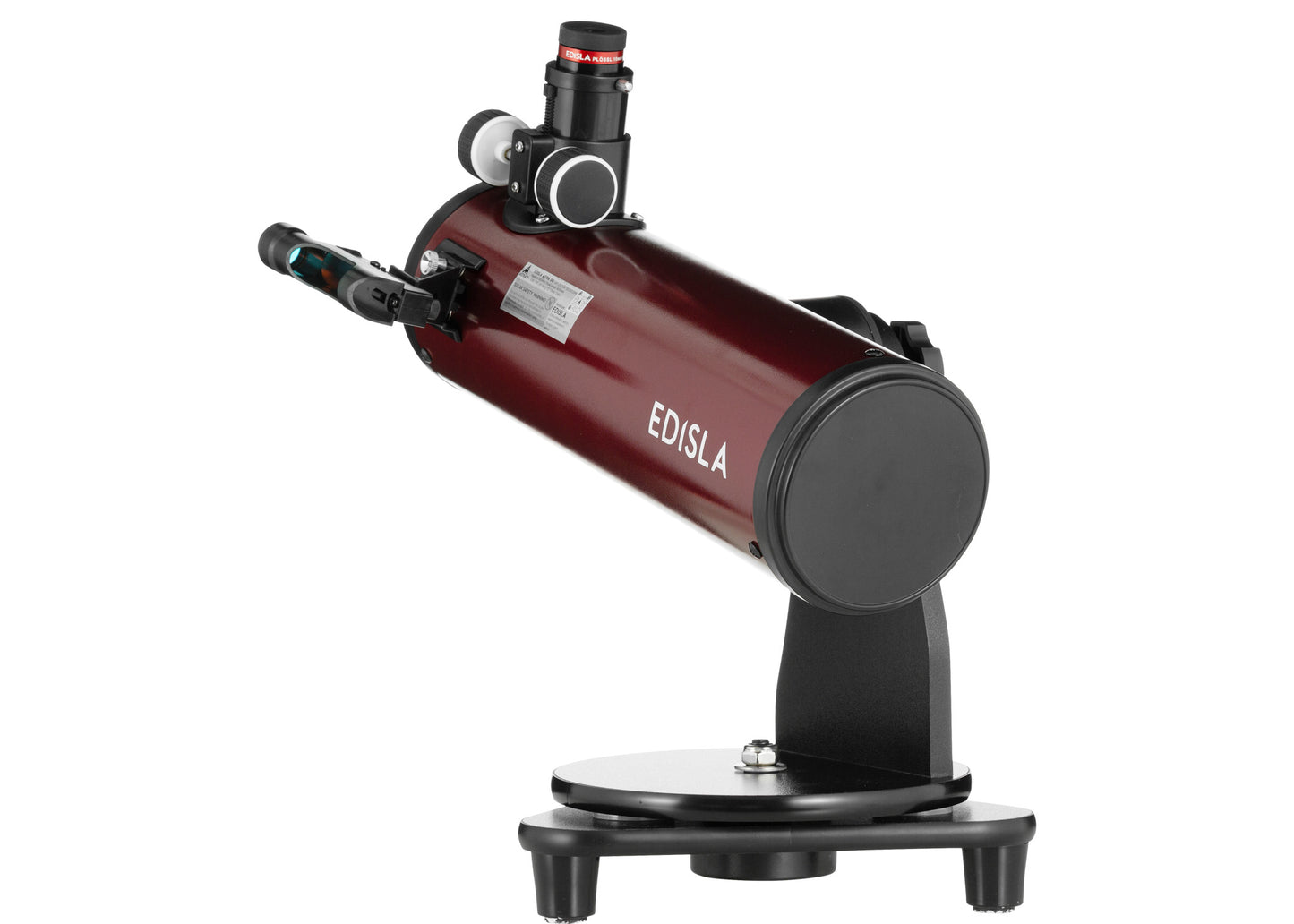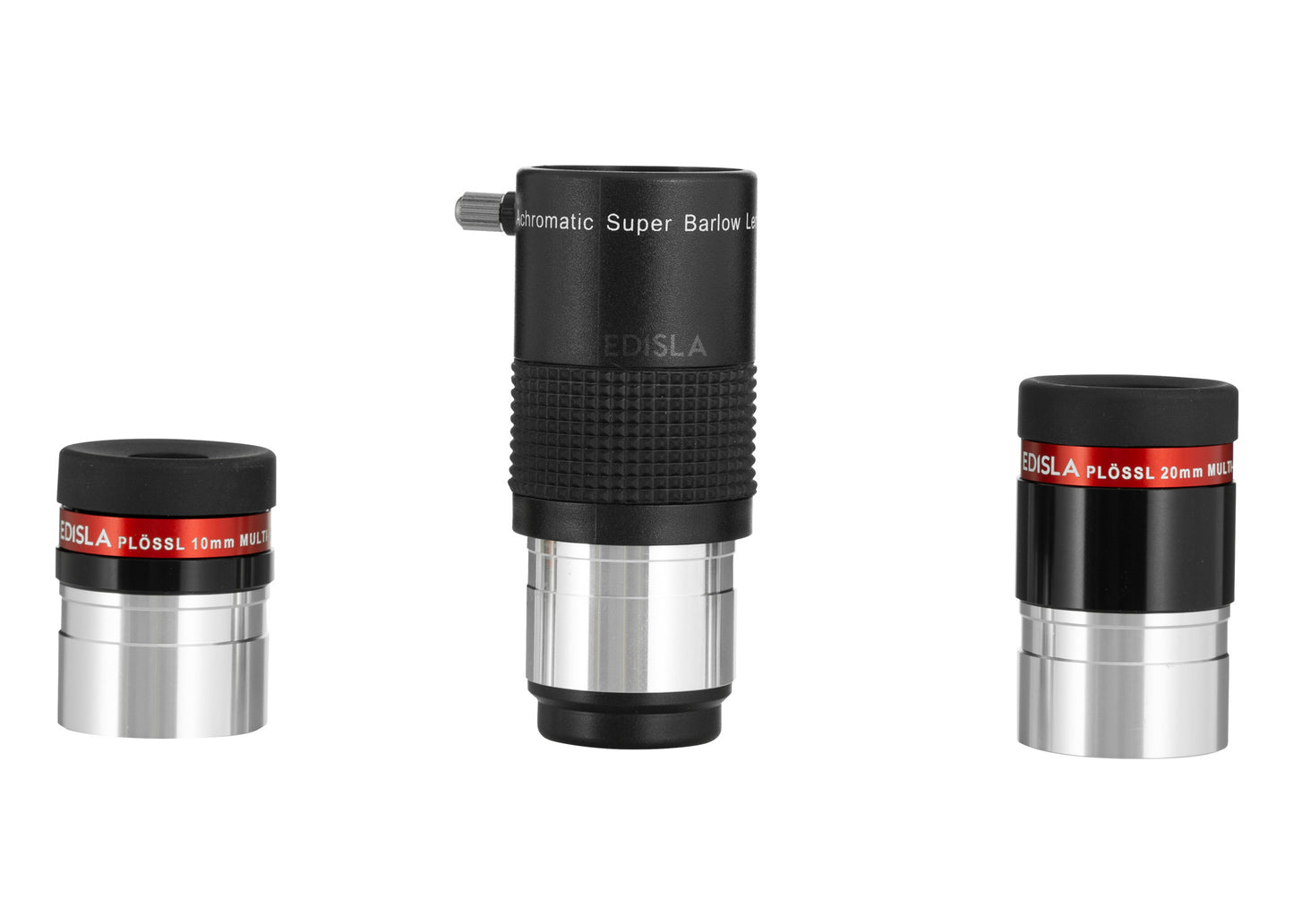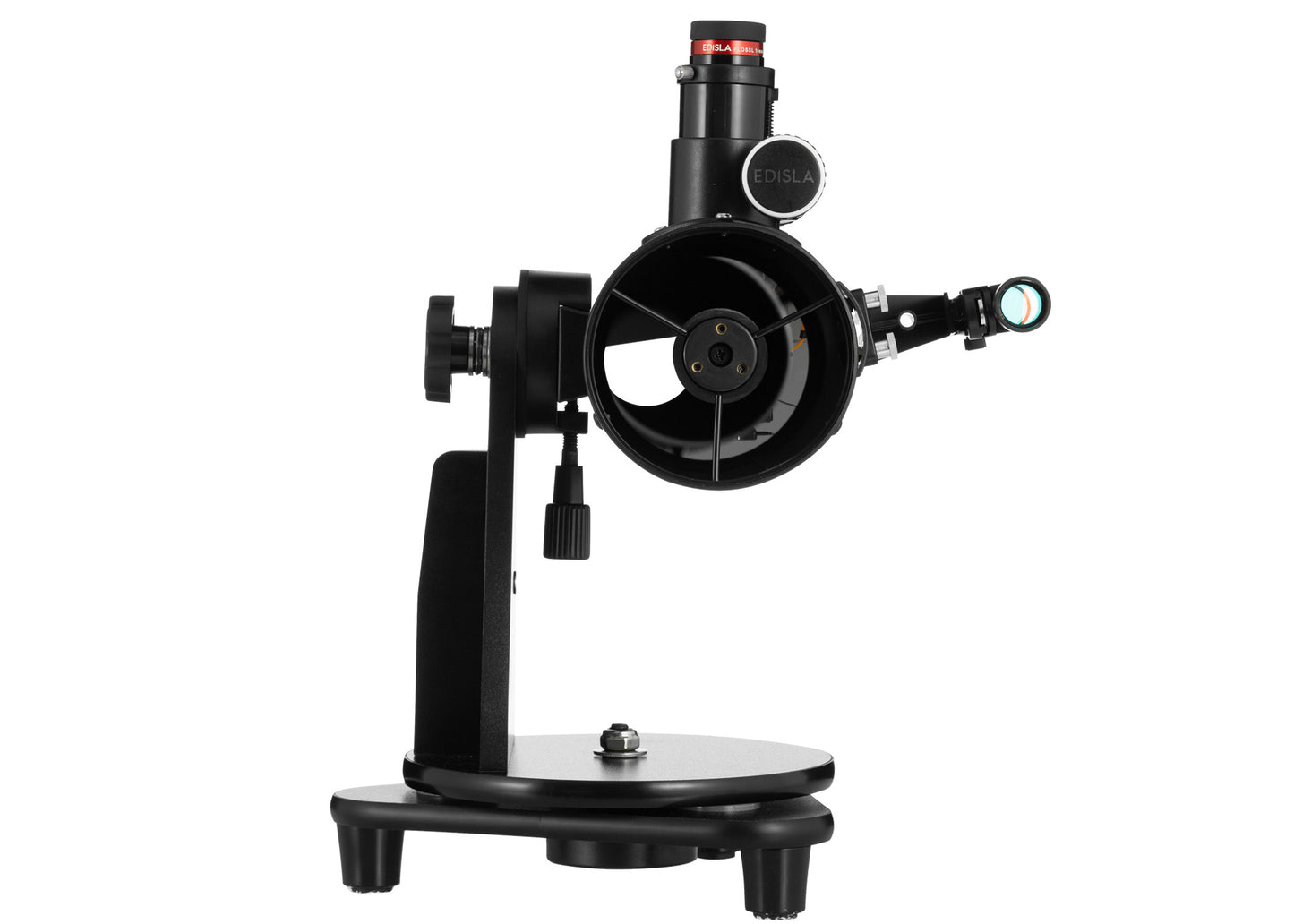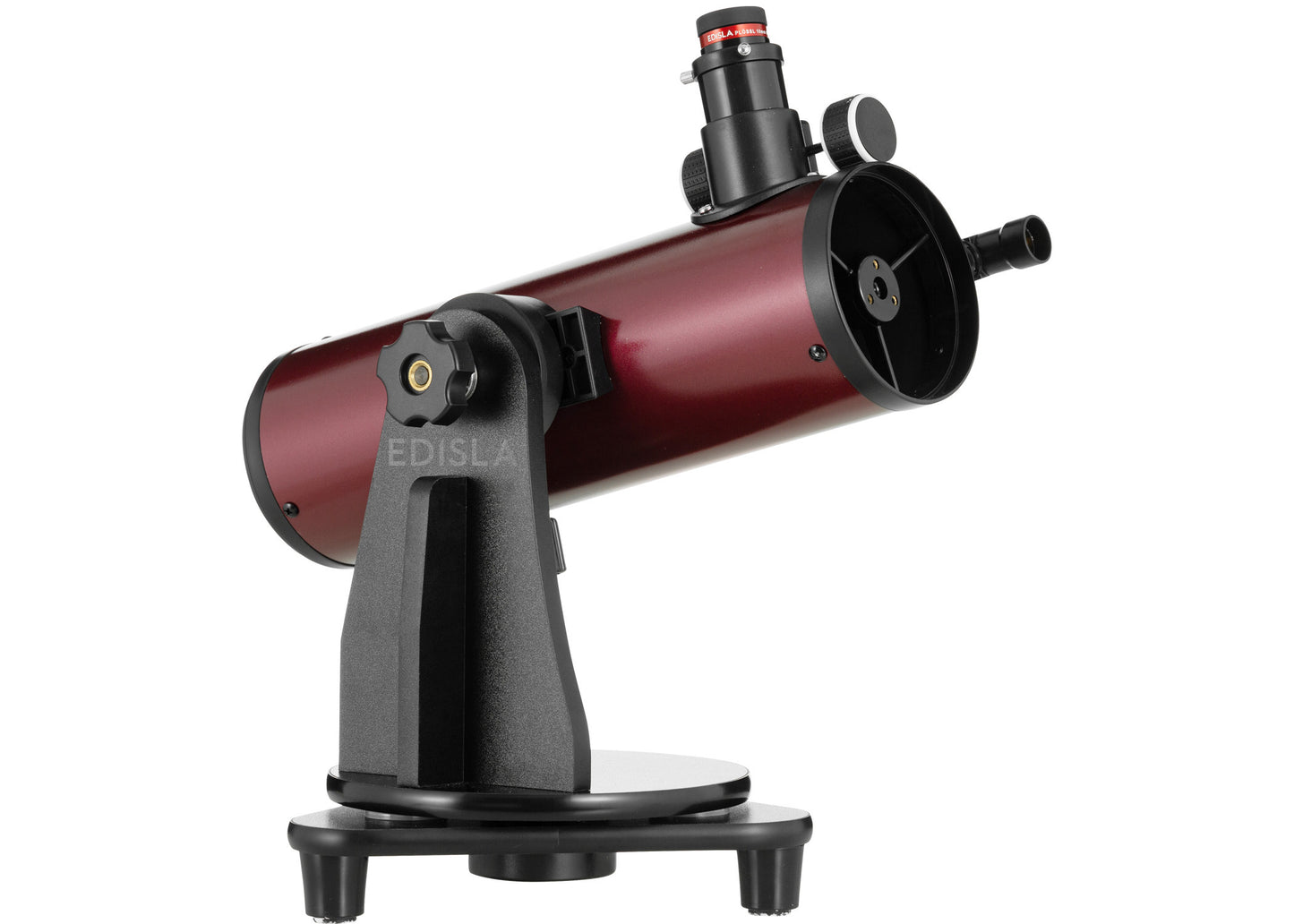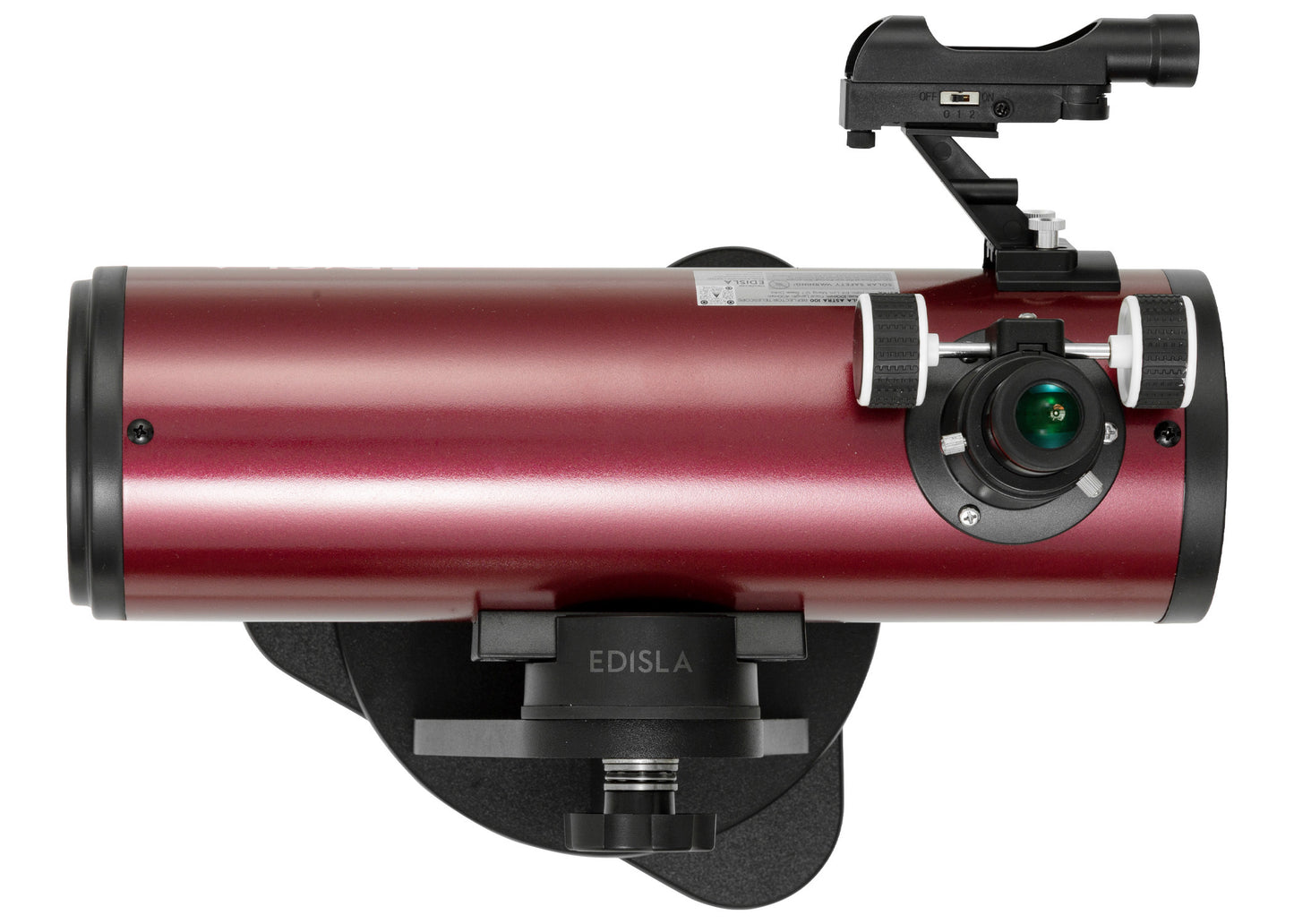 1 Year Manufacturer Warranty Included

CC Avenue Payment Gateway

Free Shipping on All Orders

Expected delivery between 3-7 days
Compare: Astra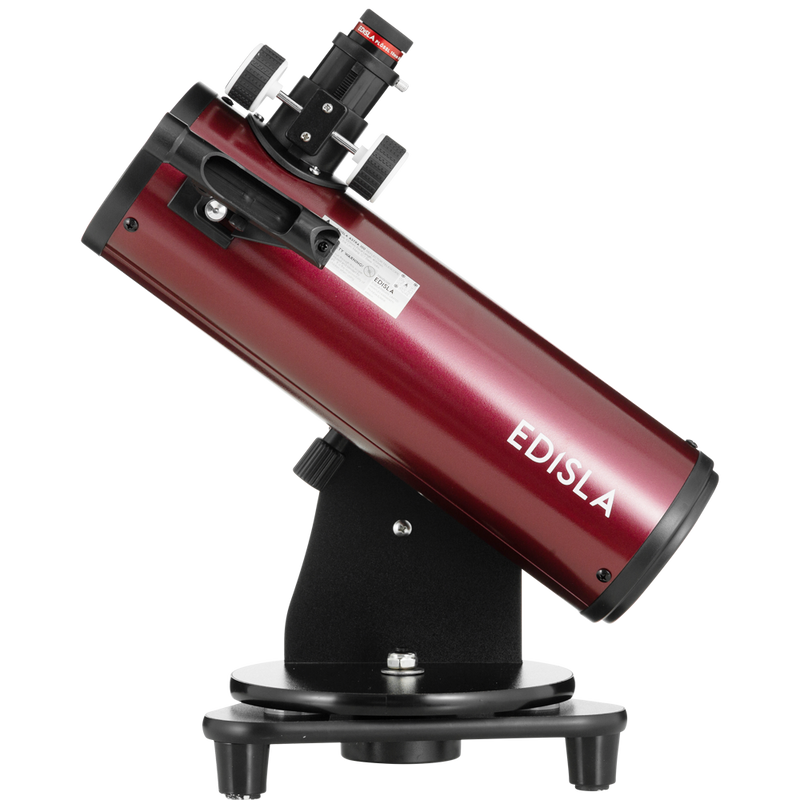 Astra 100
₹ 12,999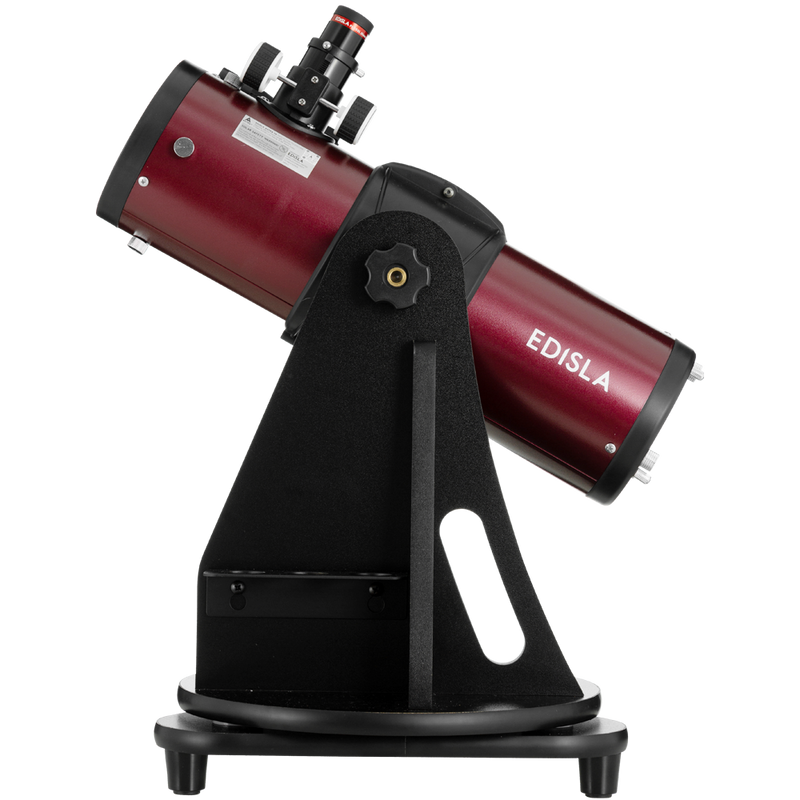 Astra 114
₹ 19,999
Mount
Table Top Dobsonian AltAz
Table Top Dobsonian AltAz
Collimation - Primary Mirror
Collimation - Secondary Mirror
Accessories Tray on Mount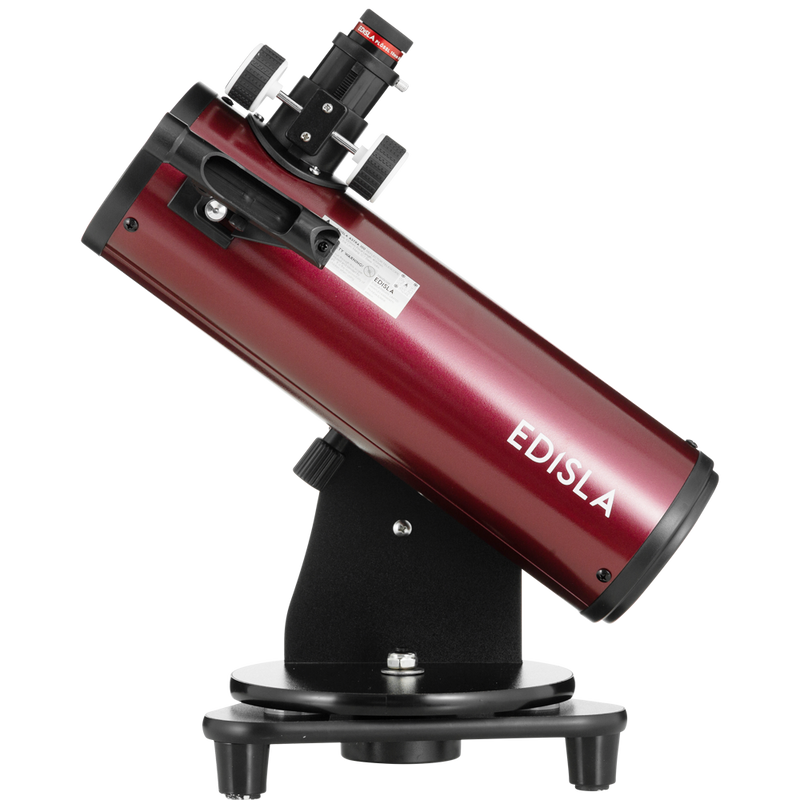 Astra 100
₹ 12,999
Mount
Table Top Dobsonian AltAz
Collimation - Primary Mirror
Collimation - Secondary Mirror
Accessories Tray on Mount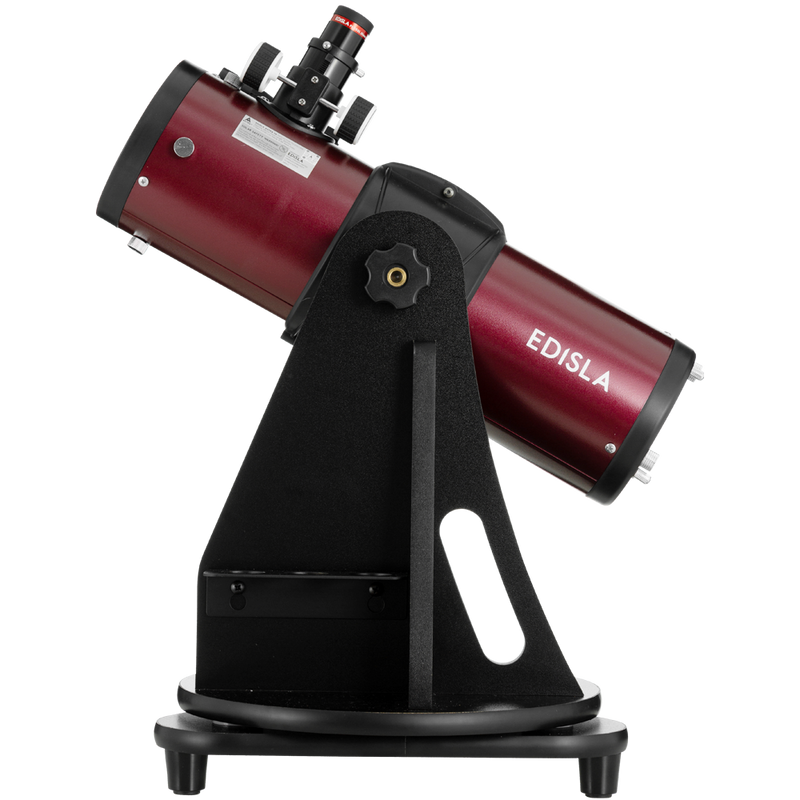 Astra 114
₹ 19,999
Mount
Table Top Dobsonian AltAz
Collimation - Primary Mirror
Collimation - Secondary Mirror
Accessories Tray on Mount
Best Telescope I ever owned. Exceptional Clarity and Easy to use.
Surprisingly High Quality at an Affordable Price! The Moon's details are stunningly crisp and sharp. Using the 10mm eyepiece, I could clearly see Jupiter's bands and moons, and even Saturn's rings. The 20mm eyepiece with a 3x Barlow lens offers a comfortable viewing experience for all objects. It's incredibly user-friendly with its point-and-shoot red dot finder, perfect for beginners. Plus, it's ultra-portable – an ideal visual treat for any astronomy enthusiast starting out.
Beast in a box
Never expected this will be such a beast of a telescope. Performs exceptionally well. It feels absolutely premium and luxury. A gem of a telescope. Best purchase of the year. Keep rocking edisla.
what we get asked most often
Are the prices all-inclusive?

Yes. The price you see is the price you'll pay. All taxes are included. Free shipping on all orders.
What's the stock status of the products on your site?

We list only in-stock items on our website that can be shipped right away. Sold out products are out of stock, so you can't place an order. 
How fast do you ship?

We process and ship all orders within two business days. Shipping time is determined by the speed of the shipping partner.
Is there a guarantee on your products? 

Yes. On top of the manufacturer's warranty, we also offer a Replacement Guarantee on all online orders. In the event that the product is defective or damaged during shipping, you will receive a replacement.
Can I cancel my order?

We'll refund you 100% if you cancel before dispatch. Cancellations after dispatch are complicated. Take a look at the our Policy here
What's your return policy?

We have strict return/refund policies as a company that deals with fragile products. Casual returns are not permitted. Items that are not damaged in transit or defective cannot be returned.So please take a moment to review our Refund Policy.
Could I order something that's out of stock or not listed?

If you are interested in ordering an out-of-stock item, click the "notify me" button. You will be notified when the item is back in stock.

To source a specific product for you, our team needs more information. Specific orders will be subject to case-by-case terms and conditions.