Sky Rover
Regular price
Rs. 69,999.00
Regular price
Sale price
Rs. 69,999.00
Unit price
per
Sale
Sold out
SKY ROVER 70APO PRO apochromatic astronomical telescope adopts the air separation structure of three elements in three groups, and is matched with the super ED glass made in Japan. The optical performance is fully reflected by the sophisticated processing and careful adjustment in the later period.
Metalworking parts are newly designed and supported by lens ring, which is smaller than the old L-shaped plate. The newly designed and manufactured 2-inch toothed dual speed focuser, and the image field rotator integrated at the tail, is more convenient for the use of photographic composition. The matching 0.79X reducer flattener adopts two connection methods: cannula and thread to ensure the coaxiality.
The compact size, even can be easily controlled by Shinno equatorial mount. The weight of the whole telescope is only 1.9kg (lens body /CAA/2 inch to 1.25 inch adapter/lens ring), which is really convenient to carry.

Specification:
Model: SKY ROVER 70APO PRO apochromatic astronomical telescope
Diameter: 70mm
Focal length: 420mm
Focal ratio: F/6
Optics: Three-piece air separation type achromatic, including one piece of Super ED glass
Coating: FMC
Focusing: 2.-inch R&P two-speed focuser. The tail of the focusing tube is integrated with the image field rotator (CAA), and CAA and fittings provide two connection ways, thread and intubation (the thread size of the flattener is M54X0.75).
Tube ring: lens ring design, precise connection without shaking; WIth three 3/8 screw holes at the bottom, and two 3/8-to-1/4 screw sleeves are pre-installed at the factory, which can be deployed according to your needs.
Mirror body: Aluminum alloy body.
Size: Tube barrel external diameter 76mm; dewshield external diameter 88mm (fully retracted) ; minimum length 333.8mm ; maximal length 467.8mm (fully extended)
Weight: about 1.9kg (OTA)
Packaging: Full-wrapped pearl cotton protective packaging and double-layer cartons
Share
View full details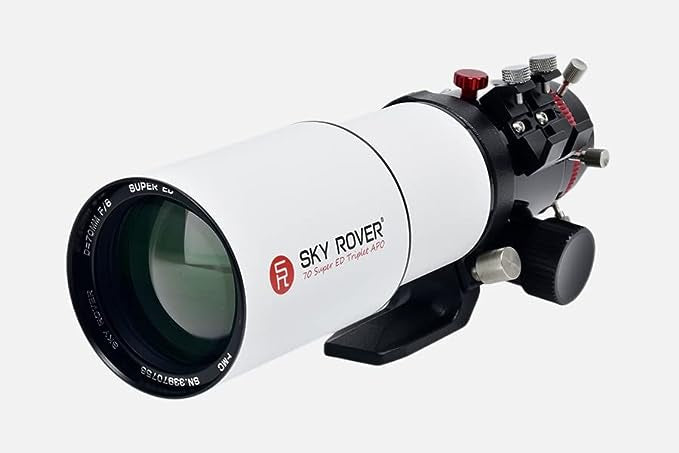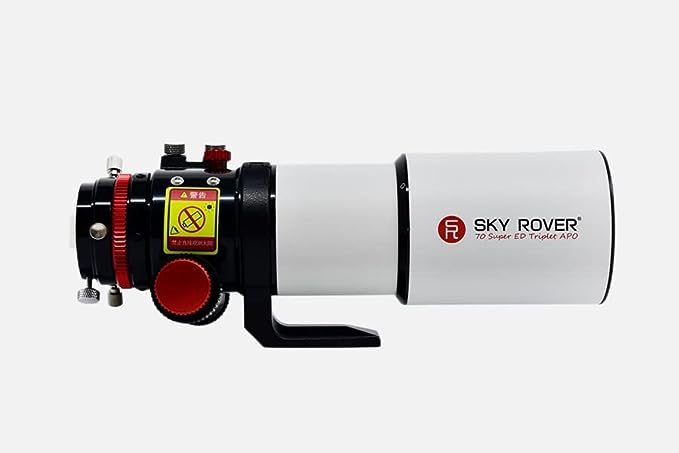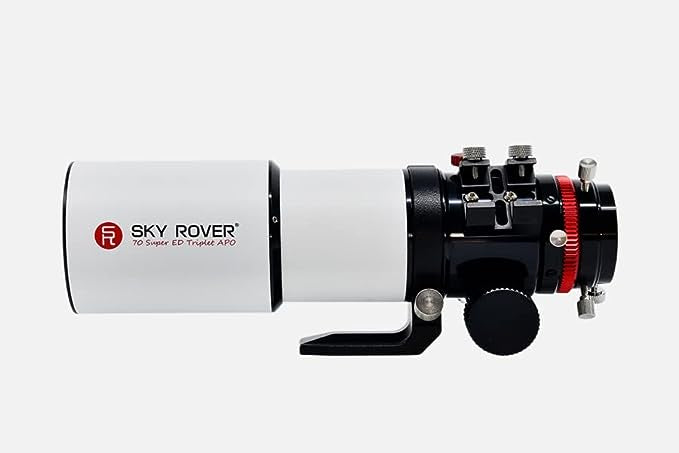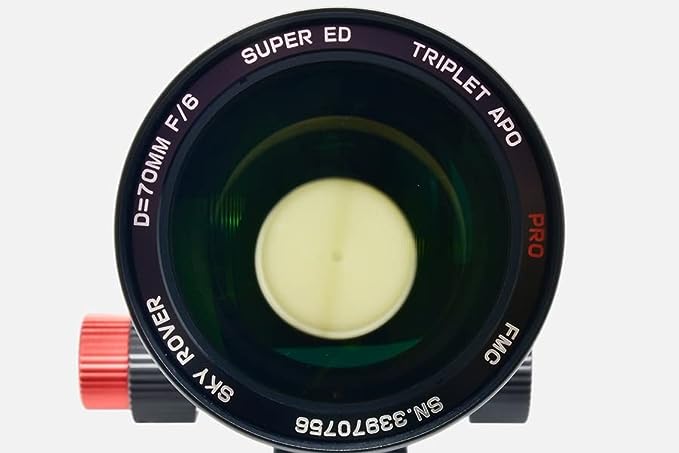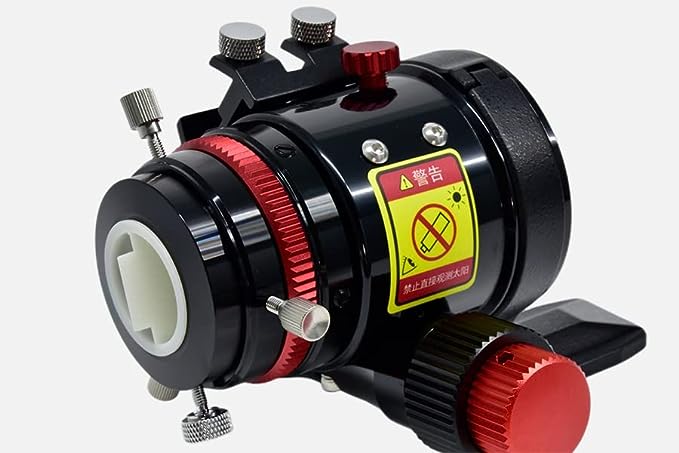 what we get asked most often
Are the prices all-inclusive?

Yes. The price you see is the price you'll pay. All taxes are included. Free shipping on all orders.
What's the stock status of the products on your site?

We list only in-stock items on our website that can be shipped right away. Sold out products are out of stock, so you can't place an order.

Selected products are available for Preorder, with a guaranteed delivery within 30 days or your money back.
How fast do you ship?

We process and ship all orders within two business days. Shipping time is determined by the speed of the shipping partner.
Is there a guarantee on your products? 

Yes. On top of the manufacturer's warranty, we also offer a Replacement Guarantee on all online orders. In the event that the product is defective or damaged during shipping, you will receive a replacement.
Can I cancel my order?

We'll refund you 100% if you cancel before dispatch. Cancellations after dispatch are complicated. Take a look at the our Policy here
What's your return policy?

We have strict return/refund policies as a company that deals with fragile products. Casual returns are not permitted. Items that are not damaged in transit or defective cannot be returned.So please take a moment to review our Refund Policy.
Could I order something that's out of stock or not listed?

If you are interested in ordering an out-of-stock item, click the "notify me" button. You will be notified when the item is back in stock.

To source a specific product for you, our team needs more information. Specific orders will be subject to case-by-case terms and conditions.